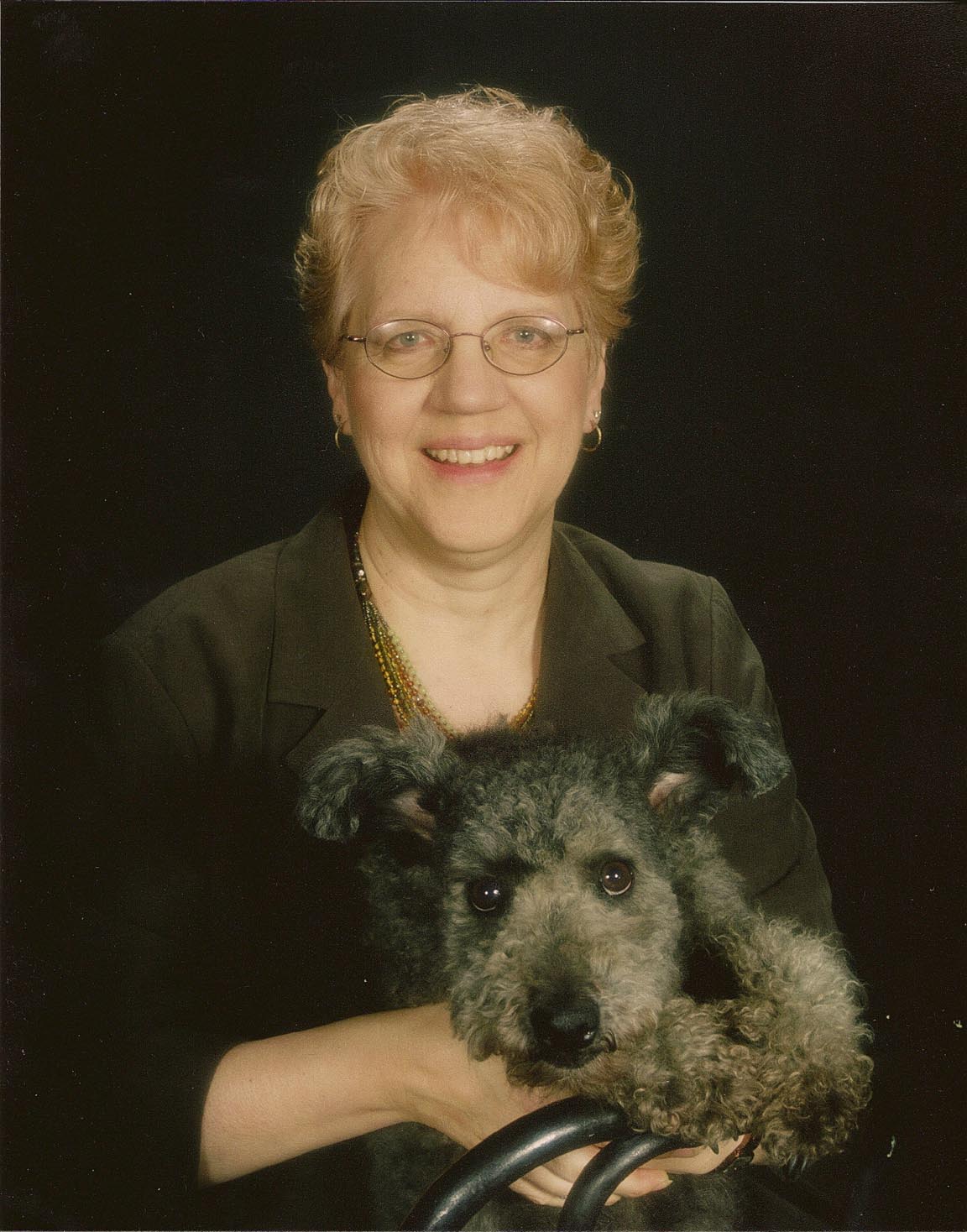 Hi, I'm Chris, the Abiqua webmaster. I was born in Portland, Oregon and have lived there most of my life except for short stints in California and Idaho. I'm a graduate of Oregon State University in Zoology which has helped in my avocation of everything doggie, (not my vocation). I am a Project Manager with LT Court Tech that specializes in case management systems for courts. I have had Miniature Schnauzers and German Shorthaired Pointers since 1972 soon after Tom and I married. I showed in obedience where I took 5 dogs to titles including a Utility dog and in conformation where I finished over 30 dogs of my own breeding. I've also owned and shown a few Cairn Terriers along the way.
I belong to the American Miniature Schnauzer Club, and developed the educational CD of the breed. I belong to the Portland Miniature Schnauzer Club, the Terrier Association of Oregon, Dog Fanciers Association of Oregon, and Silver Falls Kennel Club in Salem. I am an AKC judge and approved to judge the Terrier and Non-Sporting Groups, German Shorthaired Pointers, Giant and Standard Schnauzers, and Toy Poodles and Toy Manchester Terriers. I'm enjoying this aspect of my life in the dog world, along with giving seminars on terrier history and their structure.
We've had Shiba Inu since 1989, and the highlight of our interest in Shibas was when we attended the Japan National (Nippo) show with in 1993 with an entry of 624 Shibas! (That's us in Japan in the photo to right). We were able to visit with some Shiba breeders there and it really helped us to get a feel for good Shiba type. We both belong to the National Shiba Club of America and I am currently the Vice President and Judges Education Coordinator.
Tom was born in California, but his mother's family was Oregonian. He is a graduate of Oregon State University in Construction Engineering. He's been the driving force behind Abiqua German Shorthaired Pointers. Tom started his own construction business in 1994 with a fellow OSU graduate. His company is DIRT, Inc., and they specialize in site work, such as earth moving, sewer, water, and roads. Because of the time it's taking him on the business, we now just have 1 GSP and we're no longer breeding them. Tom is a past president of Dog Fanciers Association of Oregon and is also a member of the Terrier Association of Oregon and Silver Falls Kennel Club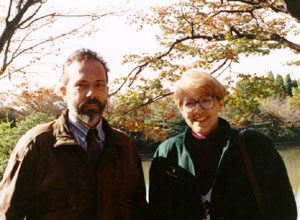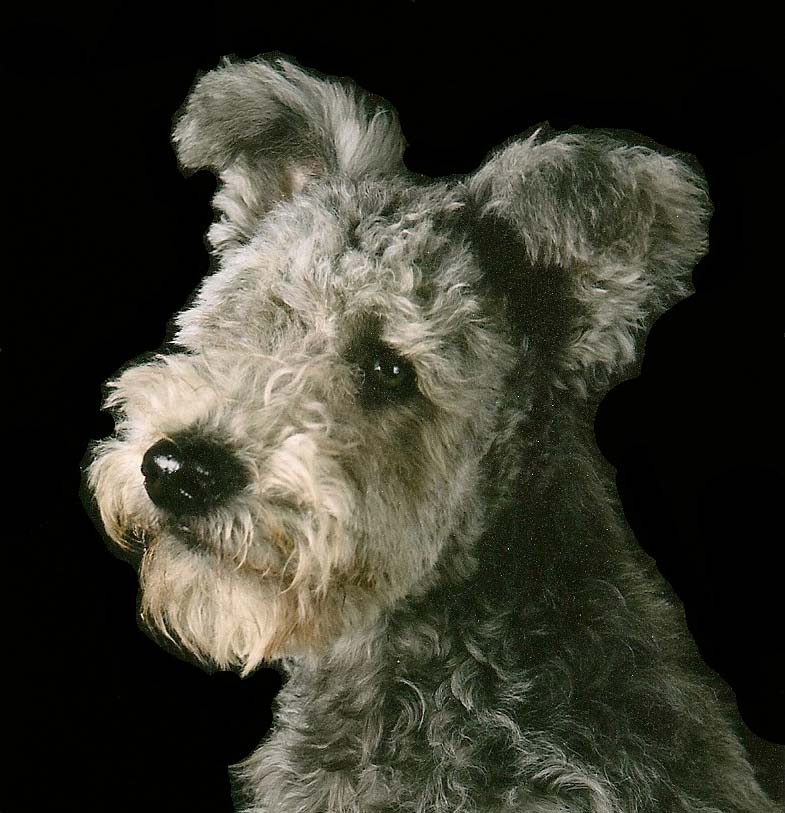 In 1998 I went to the World Dog Show in Helsinki, Finland to watch the Miniature Schnauzers......and lost my heart to a breed a had never seen before, the Pumi! Since we had been looking for a herding dog for our 7 Hereford cows, we decided to take the plunge and get a male - so we wouldn't be tempted to breed. About a year later we had our first dog from Hungary and to make a long story short, we now have only Pumik, with a couple of old Shiba Inu. This is a delightful breed and you can see our dogs on the Pumi pages.